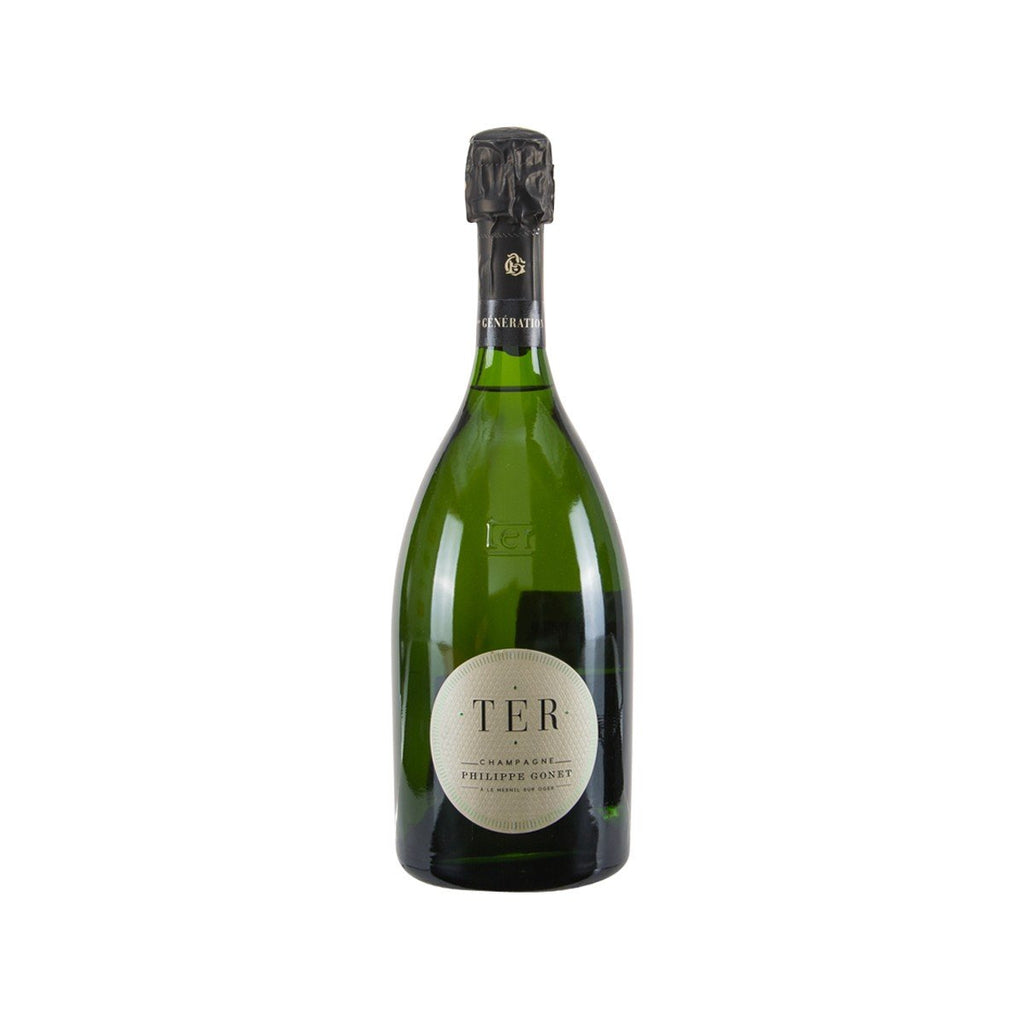 PHILIPPE GONET TER Blanc NV (750mL)
We have run out of stock for this item.
Philippe Gonet dates from 1783. Using only natural and traditional approach for winemaking.

Their vineyards are located in 11 plots – only Grands Crus and Premiers Crus.
The TER Collection is born out the desire to highlight the terroirs, hence the simplified name. They are subtle blends of three terroirs, carefully selected, for each cuvée. 
Pale yellow with a green light. The perlage is abundant and live a fine mousse which stays at the top of the glass. Elegant nose, fine, fresh nuts, subtle vanilla aromas which introduce fresh citrus fruits like grapefruit and lime. The mouth smooth at the beginning lives quickly the place to the lively freshness typical of the chardonnay grape. The end on white flowers has a great salinity which comes from the chalk, makes remember the purity of the origin of the terroir.
Country: France
Region: Champagne
*Under the law of Hong Kong, intoxicating liquor must not be sold or supplied to a minor in the course of business.
*根據香港法律,不得在業務過程中,向未成年人售賣或供應令人醺醉的酒類。
*Photo for reference only.