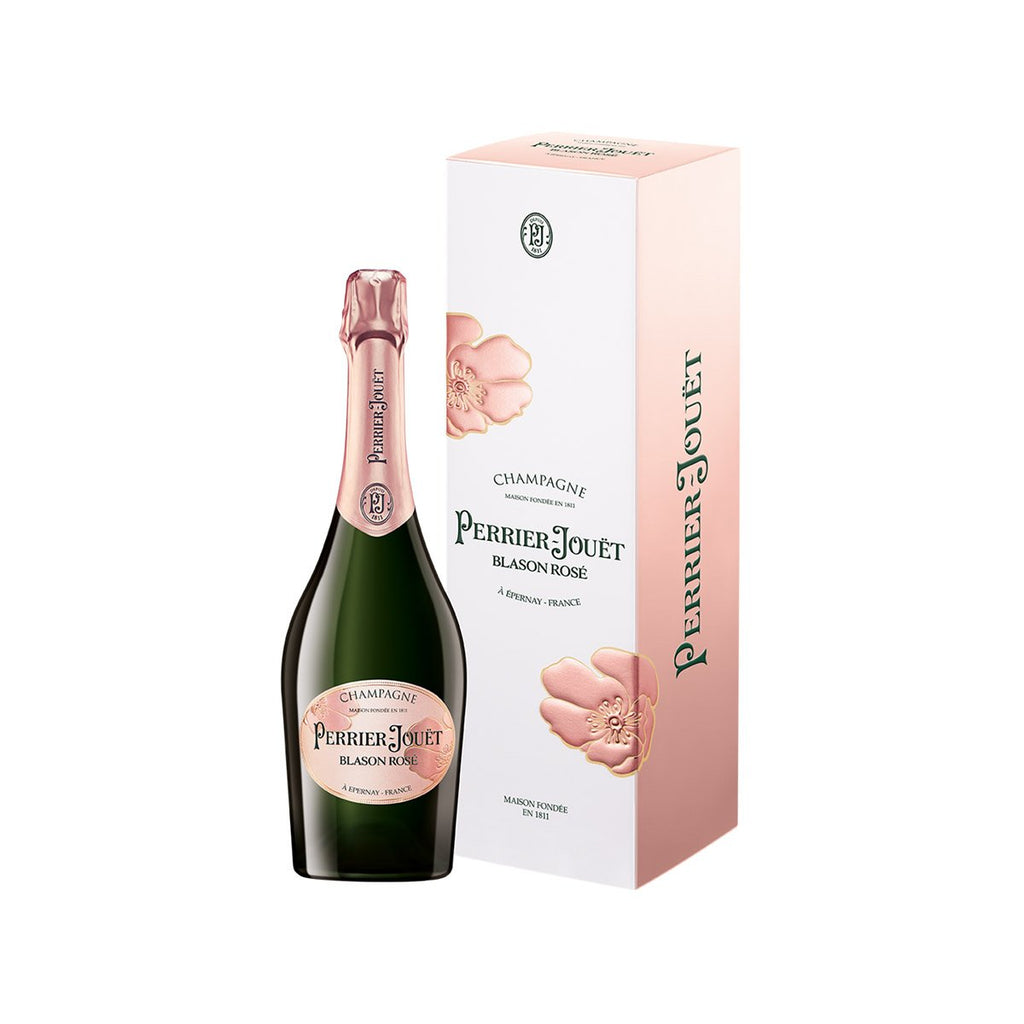 PERRIER JOUET Blason Rose N.V. NV (750mL)
7-Days Delivery Lead Time
7-Days Pickup Lead Time
Brand Information: Each cuvée is minutely crafted, like silk lace, unveiling the floral, stylish and diamond-cut style of the House.
Maison Perrier-Jouët is a Champagne House founded in Epernay in 1811 by Pierre-Nicolas Perrier and Rose-Adélaïde Jouët. Down the decades, this heritage was enriched with discernment and precision, based on the style the family wished to adopt for its wines. The excellence of the raw materials has always been a major preoccupation, and particular attention is given to the noble chardonnays, which lend such particular character to the House wines. A refined and subtle blend of charm and elegance. The multiple facets of each wine reveal a broad aromatic palette and a subtle persistence. Floral, stylish and diamond-cut: the hallmark of wines from the House of Perrier-Jouët. An exceptional vineyard, giving the chardonnays, that are predominant in the House's champagnes, all the richness of their floral aroma. A style passed down through the years, in the secrecy of the House Cellars by the Cellar Master, expert in their craftsmanship.
Product Information: Blason Rosé is the first Rosé champagne created by Perrier-Jouët. Its name derives from the 'Blason de France' range, created by the House in 1956. Blason Rosé is a subtle blend of 50 different vins clairs from the best parcels of the House's vineyards. A gourmet wine, balanced yet graceful.
*Under the law of Hong Kong, intoxicating liquor must not be sold or supplied to a minor in the course of business.
*根據香港法律,不得在業務過程中,向未成年人售賣或供應令人醺醉的酒類。
*Photo for reference only.