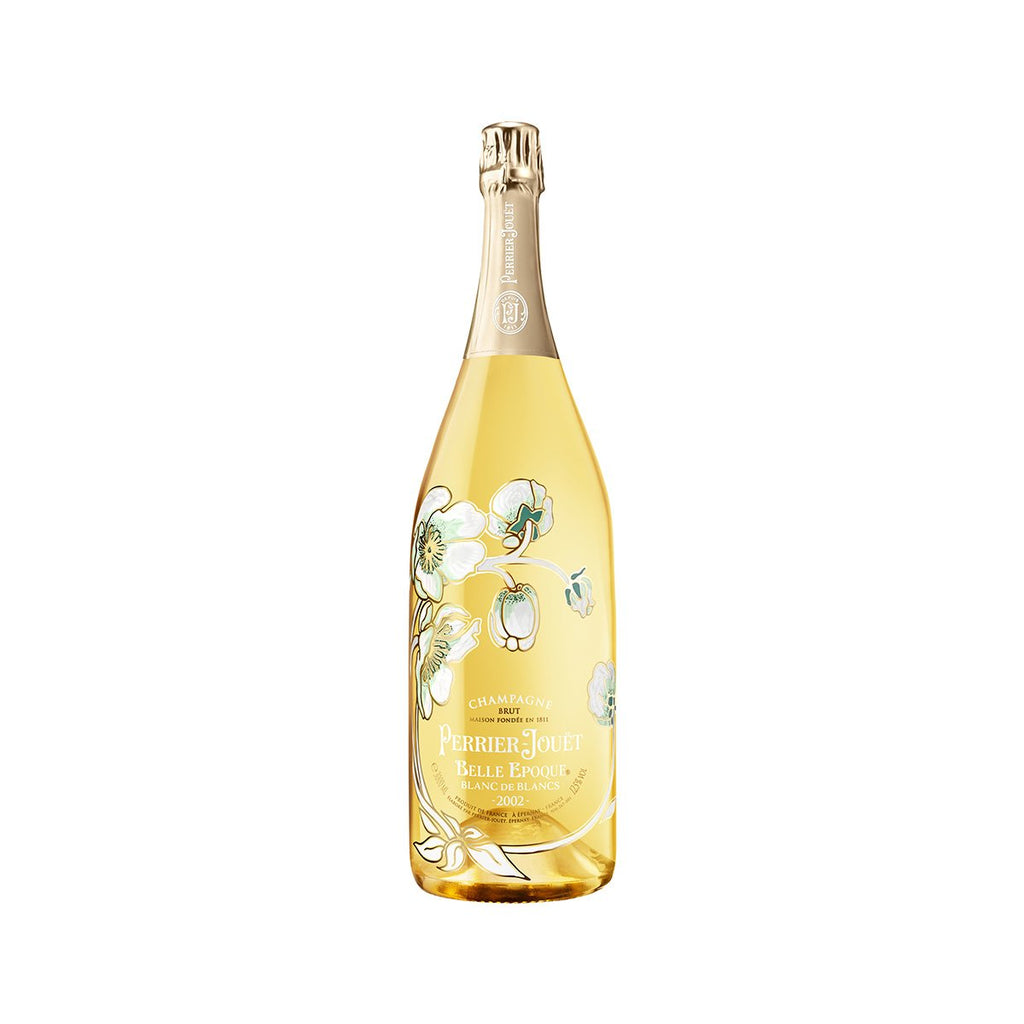 PERRIER JOUET Belle Epoque Blanc de Blancs 02/06 (750mL)
7-Days Delivery Lead Time
7-Days Pickup Lead Time
Brand Information: Since 1811, the House of Perrier-Jouët has created wines with a unique signature, floral, stylish and diamondcut. Underneath the layers of opulence and luxury of superior Champagne lies a need of a balance between the finest natural ingredients and expert knowledge. The foundations of this type of relationship began with the marriage of Pierre Nicolas Perrier and Adèle Jouët and the creation of Perrier–Jouët in 1811. The Perrier family already had a long history of cultivating vineyards to draw from and benefitted from owning land in the best areas of the Champagne region including some of the Grand Crus and the vineyards of Montagne de Reims and Côte Des Blancs commonly known as the 'Champs Elysées of Champagne'.
Product Information: The purest and most accomplished expression of the Perrier-Jouët house style, cuvée Belle Epoque Blanc de Blancs 2006 is the result of a year marked by drought. After a mild winter, with sporadic frosts that did not impact the vines, spring was fresh with a little light rain before flowering. The lack of rain continued until the end of July and although August was much wetter, overall water levels in the soil remained very low. September was hot and sunny, helping the grapes to mature fully in time for harvest, which began on 15th September. Average potential alcohol was high and acidity levels were the lowest since 1988. A freshness of tropical fruits and hints of fresh ginger.
*Under the law of Hong Kong, intoxicating liquor must not be sold or supplied to a minor in the course of business.
*根據香港法律,不得在業務過程中,向未成年人售賣或供應令人醺醉的酒類。
*Photo for reference only.