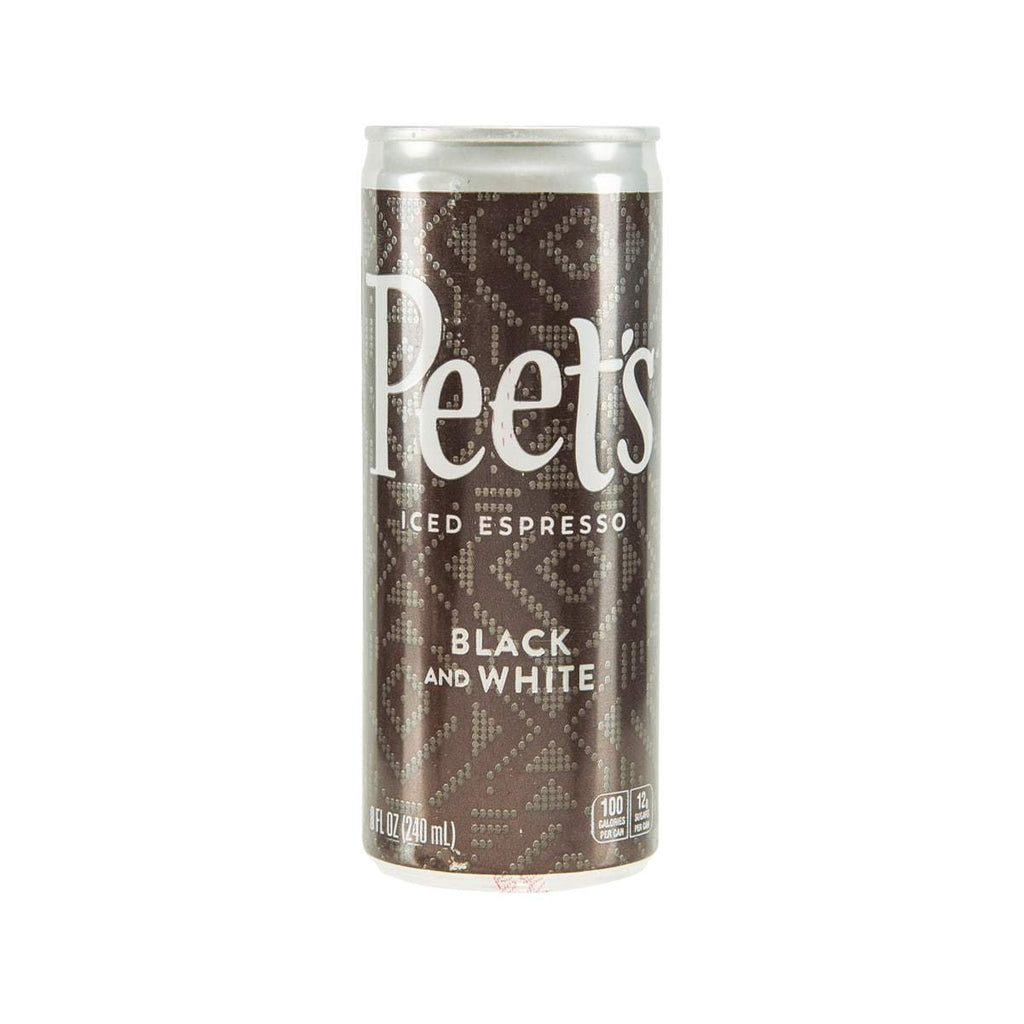 PEET'S Espresso Coffee - Black & White (240mL)
When Alfred Peet opened the doors to his first coffeebar in 1966, he quietly ignited a revolution that forever changed the expectations of American coffee drinkers. From his commitment to quality to his meticulous attention to detail, we abide by his principles today.
When Mr. Peet introduced fresh, darkly roasted beans to America in the 1960s, he transformed how we experience coffee. Today, his influence is still present in the way we travel the world to source our beans and roast every batch by hand.
Rich single origin Colombian espresso and combined with Recombinant bovine somatotropin (rBST)- free milk create a delicious 100 calorie pick-me-up.
Store in cool dry place
*Photo for reference only.