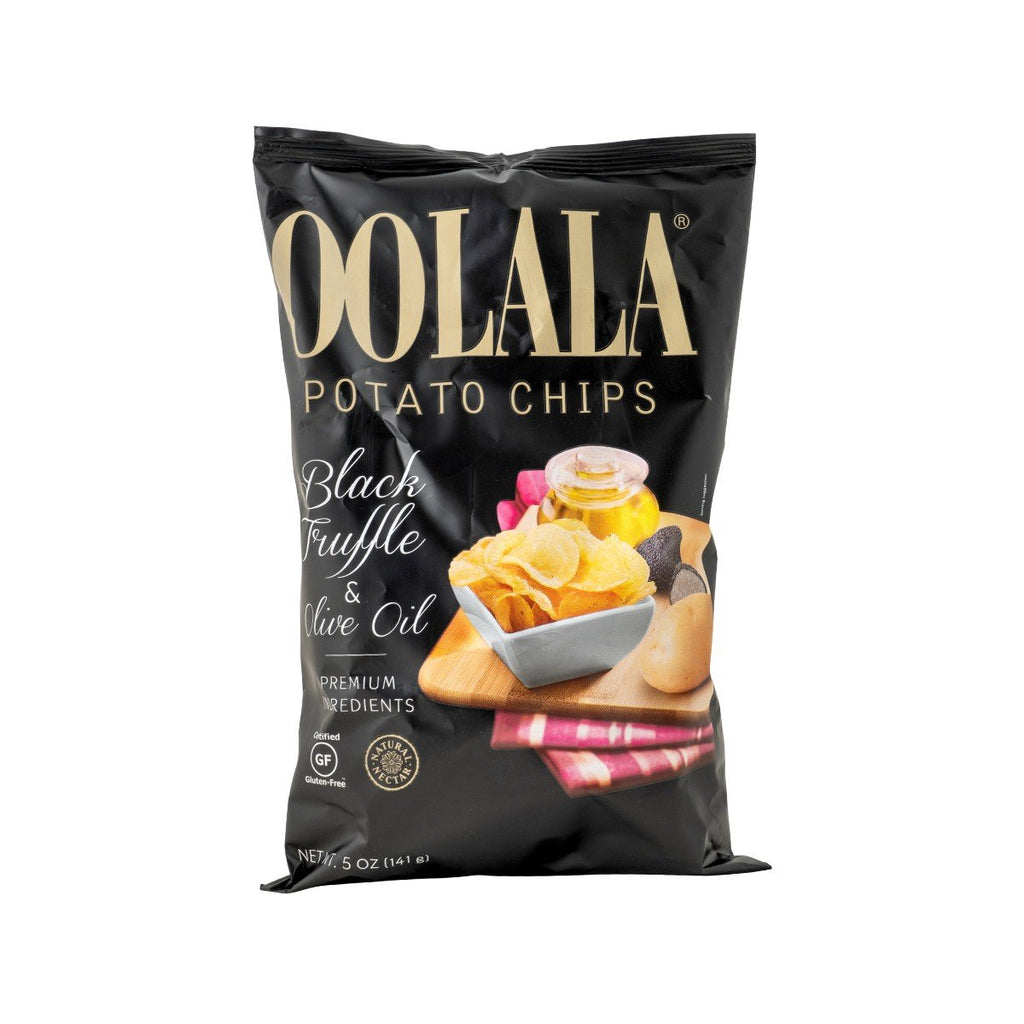 OOLALA Potato Chips - Black Truffle & Olive Oil (141g)
We have run out of stock for this item.
Oolala chips are made from the best whole potatoes cooked in non hydrogenated sunflower oil and drizzled with their Nirvana style seasoning.
Oolala chips are gluten-free and non-GMO, now available in black truffle, white truffle, porcini and cheddar flavors! Bon Appetit!
Established in 1980, TARTUFLANGHE specialized in using high quality truffle for making different products.
Thick-cut potato chips are made with sunflower seeds oil and olive oil, then seasoned by freezed Summer black truffle. With rich aroma and long lasting truffle flavour. 
Store in cool dry place
*Photo for reference only.