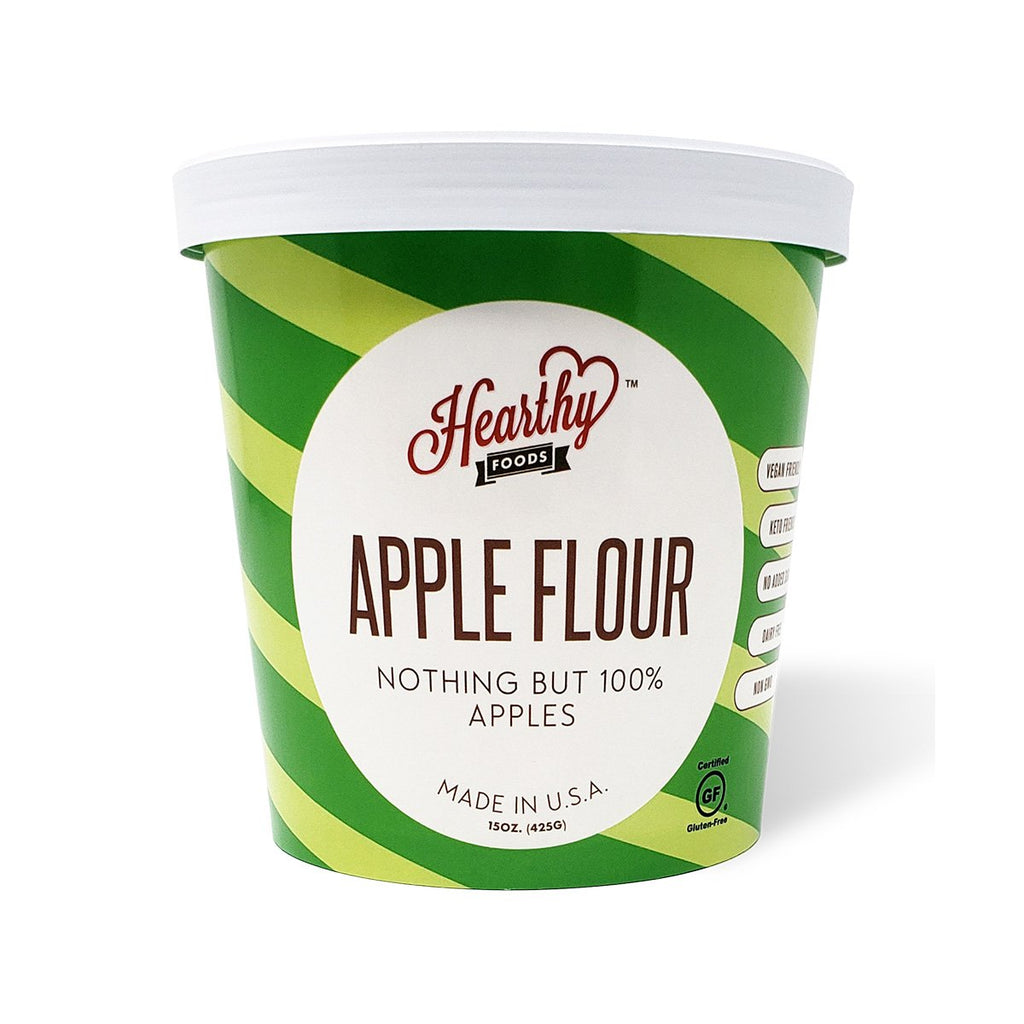 HEARTHY FOODS Apple Flour (425g)
The big trend of this decade plant based product and in this case: fruit flour and vegetable flour. This brand has been in all tabloids of USA regarding healthy/ plant based trends for the coming year.
Apple flour is 100% apples unlike other who use an apple blend. They take raw Washinton state apples and manufacture them fresh. It can be used to make your favorite dessert, pie filling, shakes, tea, yogurt, ice cream. It is full of natural sweetness without any processed sugar.
Add to your favorite recipe – use in bread, pancakes, brownies, cookies, cakes, muffins, waffles. Use in combination with our other flours like almond flour, pumpkin flour, and banana flour.
Store in cool dry place
*Photo for reference only.