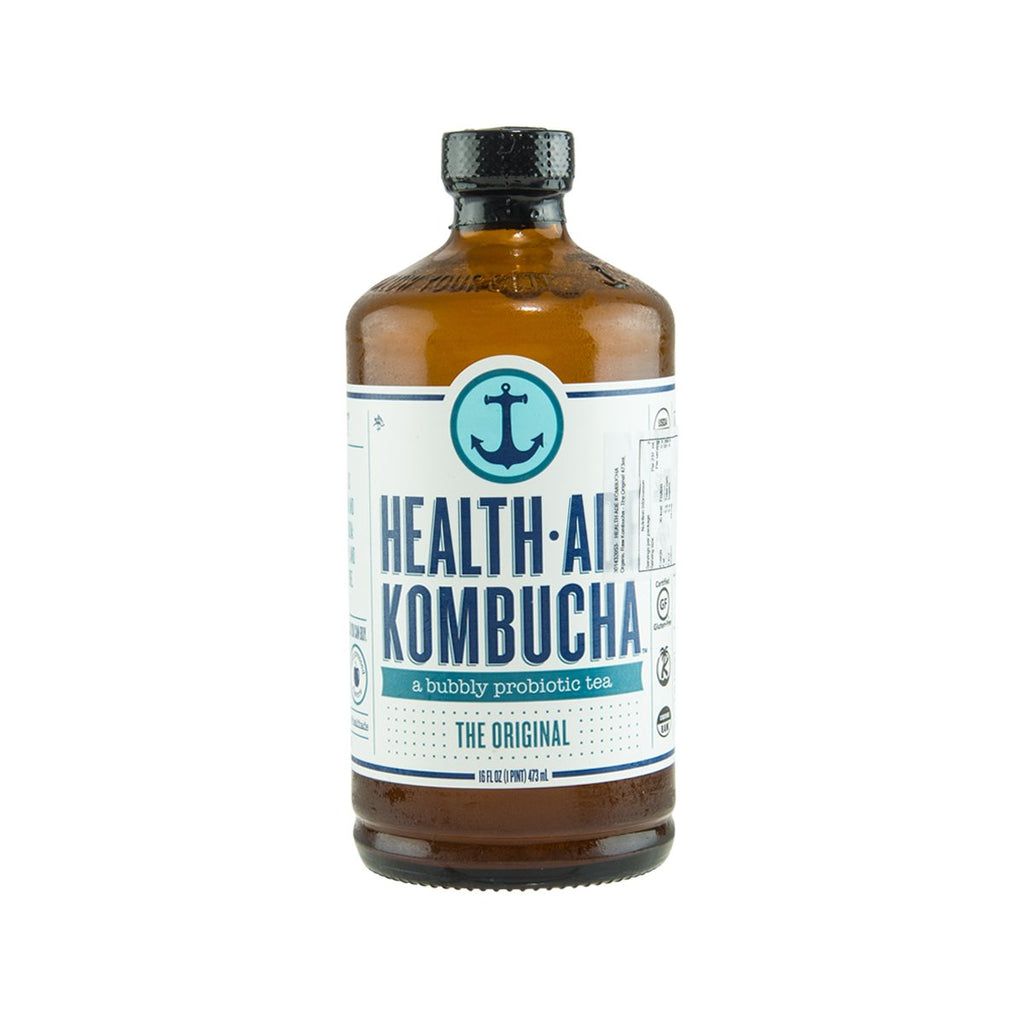 HEALTH ADE KOMBUCHA Organic Raw Kombucha - The Original (473mL)
Health-Ade kombucha was started in 2012 by a husband, wife, and best friend in a true farmers' market start-up story: a small credit card and a big dream to make REAL FOOD and bring only THAT to the commercial shelf.
The best tasting and highest quality kombucha you can buy is just the start, as our ultimate mission is to be the champion of the happiest and healthiest you.
Kombucha, a fermented tea beverage, is rich in probiotics and antioxidants, which benefit your brain, heart and gut. The healthy bacteria found in kombucha and your digestive tract absorb nutrients and fight sickness.

Real Kombucha: Every bottle of kombucha is made by their hands and small batch. Proud to be brewing real fermented food 100% the old school way.


Keep refrigerated
*Photo for reference only.