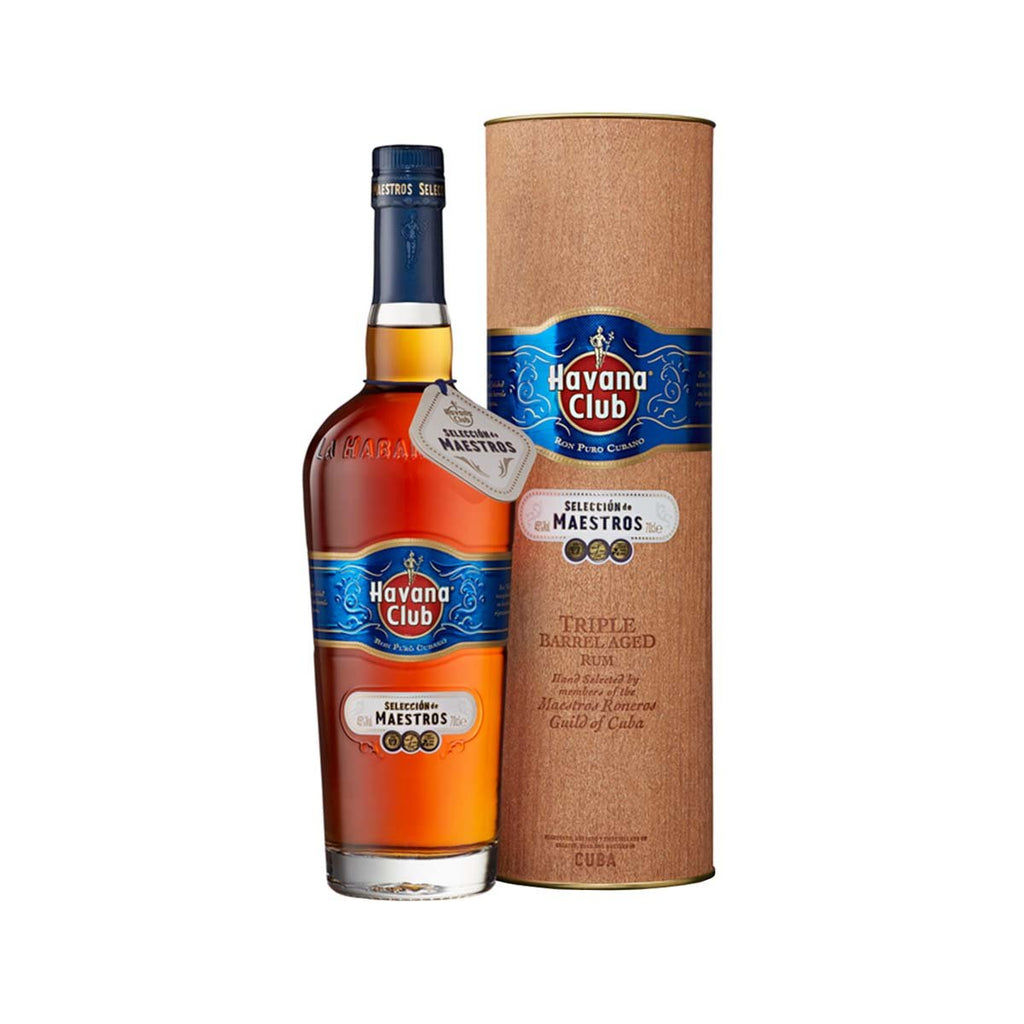 HAVANA CLUB Seleccion De Maestros NV (700mL)
7-Days Delivery Lead Time
7-Days Pickup Lead Time
Brand Information: Born in Cuba in 1934, Havana Club has since become not only the defining spirit of the vibrant Caribbean island nation, but also one of the best-selling rum brands in the world. Havana Club is produced in the purest Cuban tradition using high-quality sugarcane. The slow distillation process produces a strong spirit with powerful aromas. The entire Havana Club range is aged naturally, without any artificial acceleration
Product Information: To create its other new luxury product to launch in Hong Kong, the triple barrel aged Selección de Maestros, Havana Club gathered together all of the Maestros Roneros (a guild of master craftsmen) it works with to create a unique aged rum. The Maestros Roneros first select the finest aged rums, which are matured in specially selected oak barrels; they then meet subsequently to find out which have matured best, with only those that have aged perfectly going into making Selección de Maestros. The result, bottled straight from the barrel at 45 per cent ABV, is an exceptionally smooth, complex rum with a nose of toasted pecan and spice, and a full-bodied palate of cocoa, coffee, sweet tobacco and brown spices, following on to a smoky oak, spice and candied-fruit finish.
*Under the law of Hong Kong, intoxicating liquor must not be sold or supplied to a minor in the course of business.
*根據香港法律,不得在業務過程中,向未成年人售賣或供應令人醺醉的酒類。
*Photo for reference only.