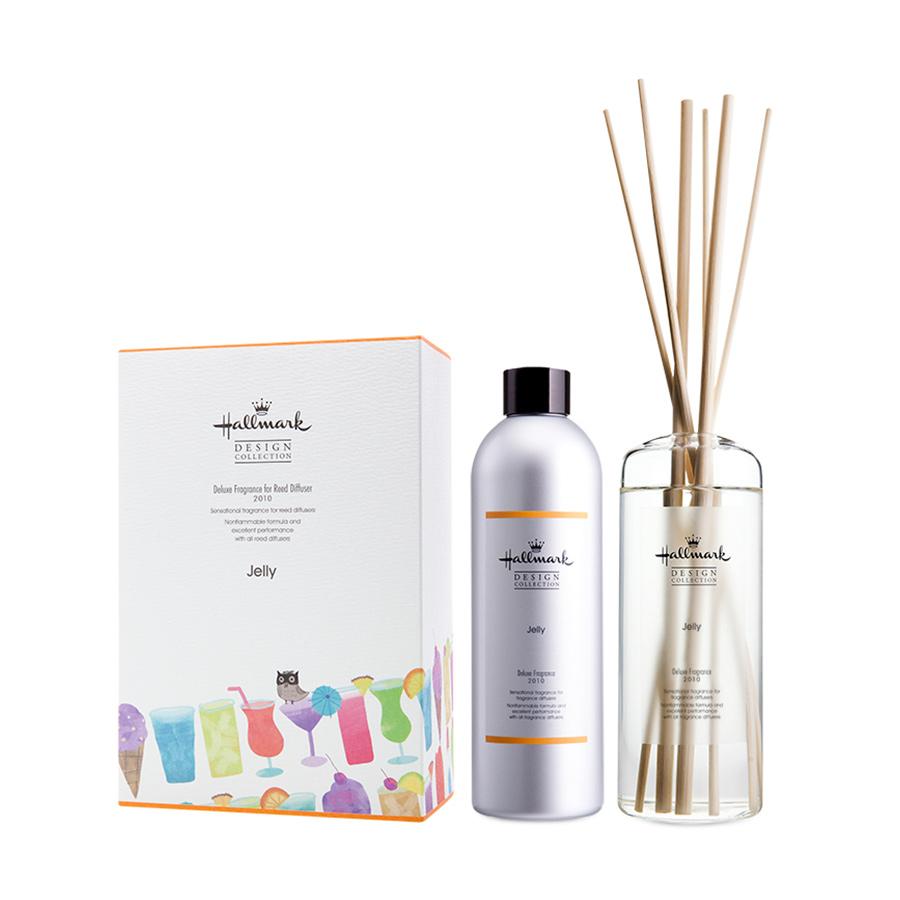 HALLMARK Deluxe Fragrance-Jelly-300Ml
We have run out of stock for this item.
From the internationally renowned Hallmark Design Collection, comes a celebrated range of fine home fragrance products. These are designed to delight your senses and fulfil your wish for an elegant and stylish, yet harmonious home. Discover numerous ways to create different moods and ambiances in every room of your home and immerse in the magic of the alluring fragrances.
Inspired by stylish designer fashion and perfume, the Hallmark Deluxe Fragrance for Reed Diffuser encapsulates the finest in elegant chic and exquisite, long lasting fragrances. Simply place the absorbing reeds into the bottle and let the enchanting fragrance enhance your living space. The Deluxe Fragrance is created by world-class perfumer Mr. Rolf Czyppull and features the following seven distinctive scents. All are suitable for home use, non-flammable formula, giving you more peace of mind.
Jelly - Fill your heart with love and joy
*Photo for reference only.