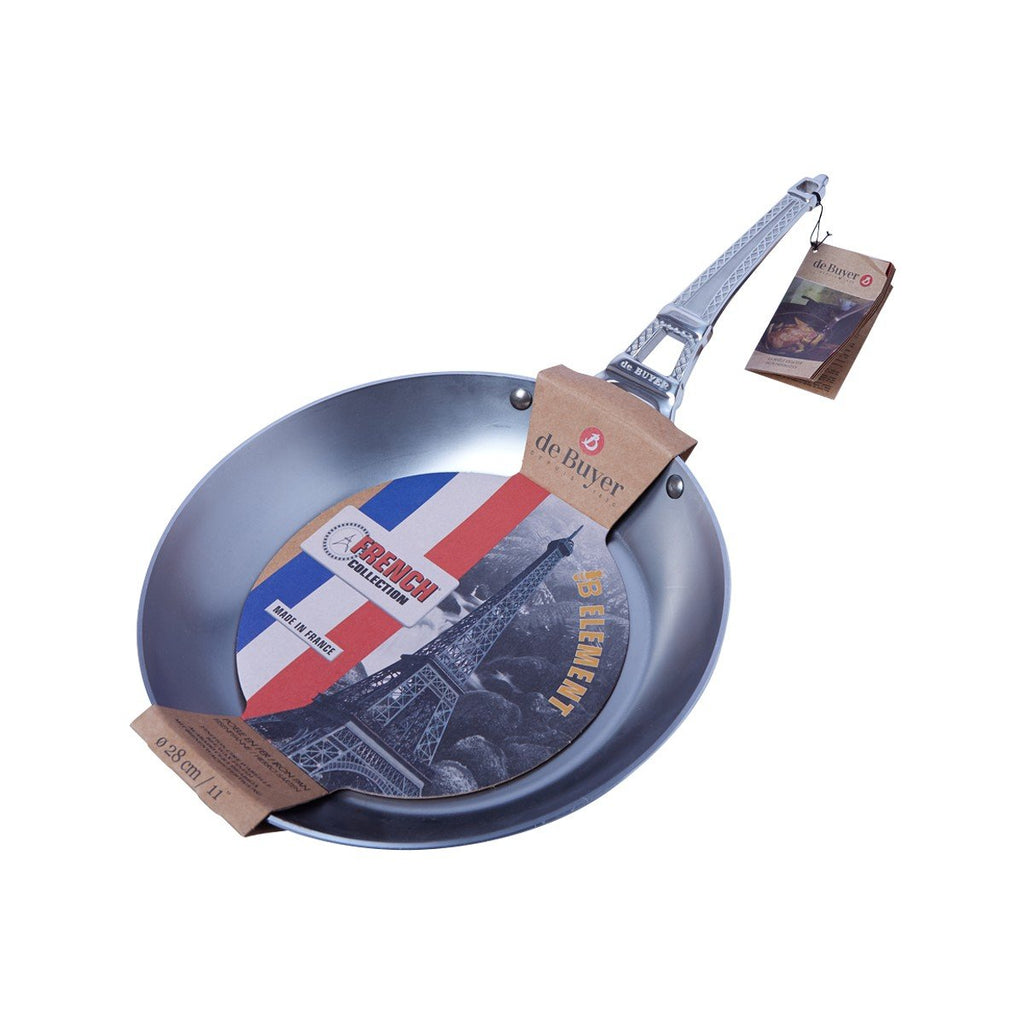 DE BUYER Steel Frypan - Mineralb French Colle 28cm
We have run out of stock for this item.
Made in France' design pan, ideal for searing, grilling, browning or flambeing.
French Collection version of the Affinity range, the Mont Bleu range is in multilayer material, a combination of stainless steel on the outside and aluminium on the inside for a hyper reactive result and even cooking.
Riveted handle in cast stainless steel inspired by the famous Parisian tower: elegant ergonomic appearance.
Modern design range perfect for buffets, open kitchens or on the table.
High-end mirror polishing.
Tip: increase temperature gradually.
Dishwasher-safe.
Occasional polishing with polishing paste to restore the original shine.
All cooktops including induction.
*Photo for reference only.