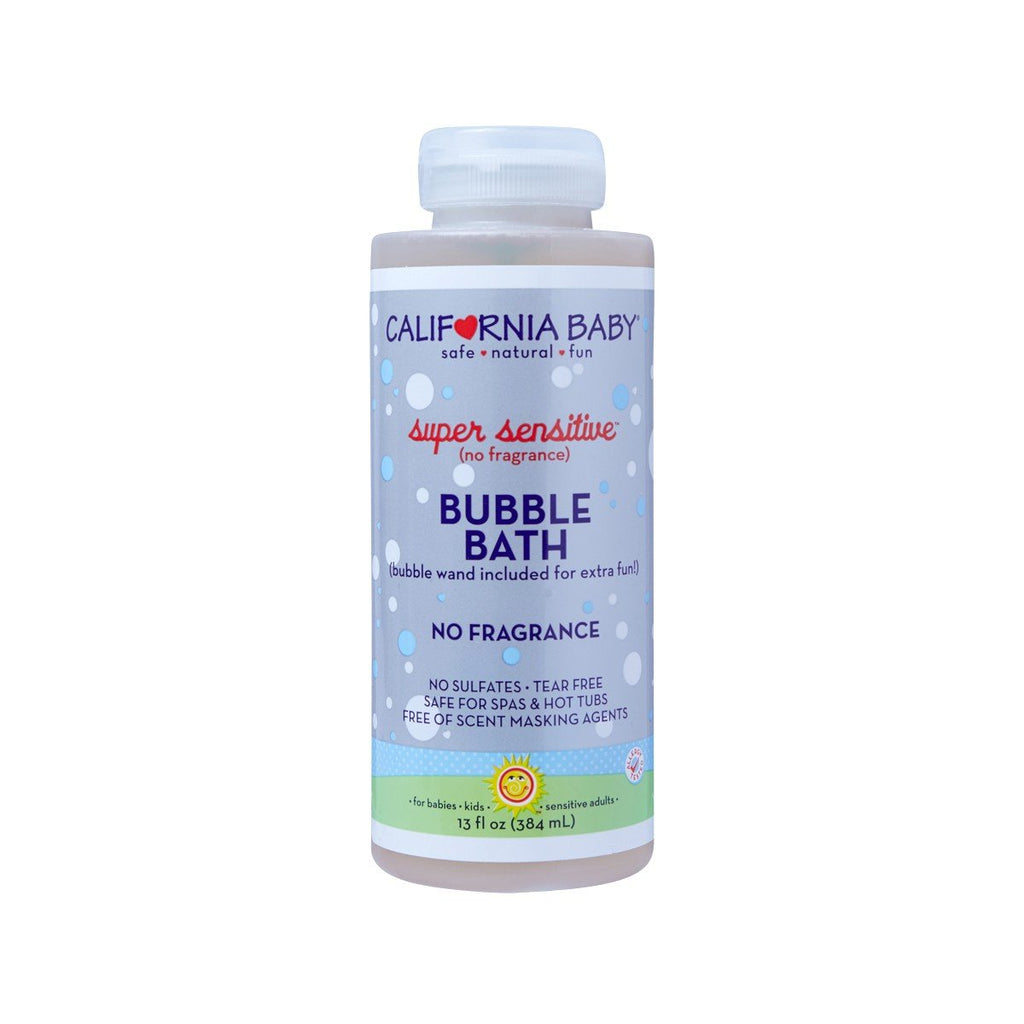 CALIFORNIABABY Super Sensitive Bubble Bath (384mL)
We have run out of stock for this item.
This super sensitive bubble bath is free of added fragrance. It is perfect for those with dry and sensitive skin.
-Bubble wand included
-Certified organic sustainably harvested soap bark and calendula
-No Steroids, Sulfates, GMOs and synthetic fragrance.
*Photo for reference only.