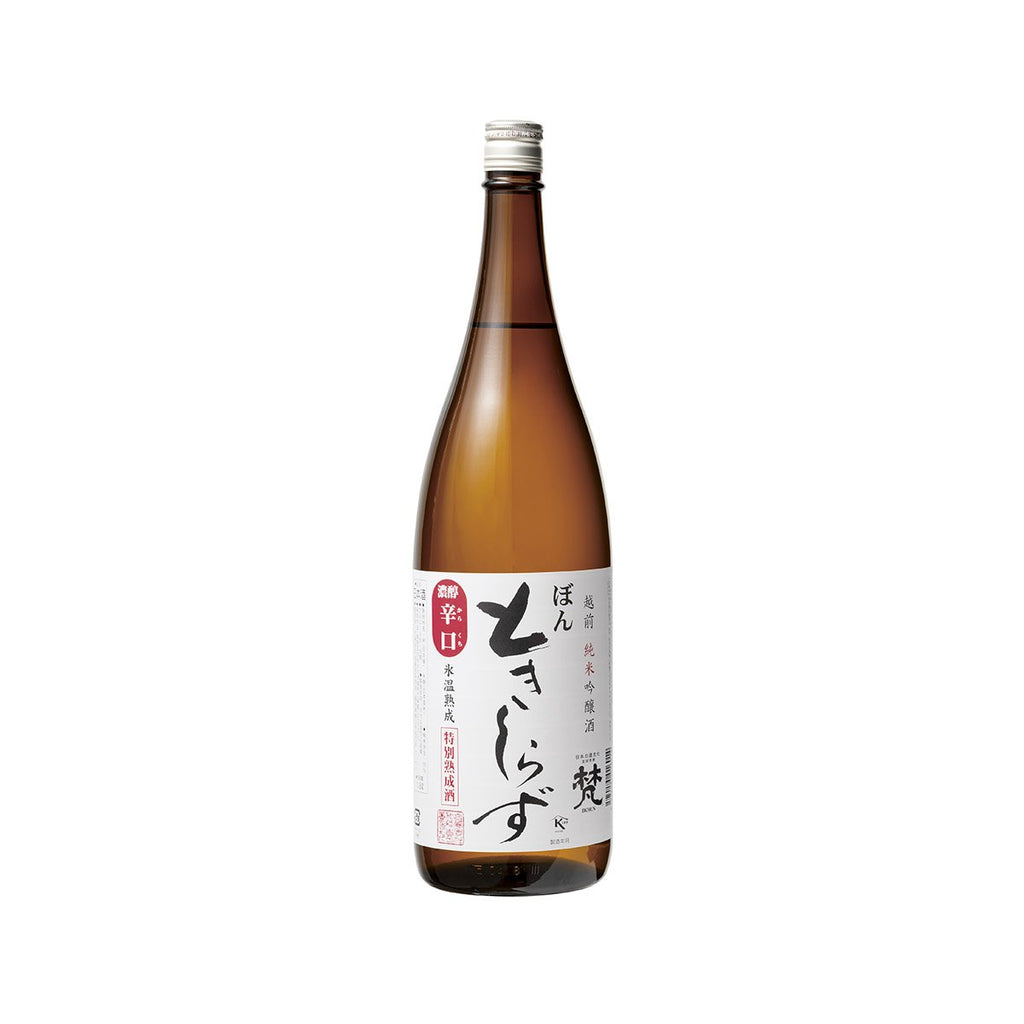 BORN Tokishirazu Junmai Ginjo (1.8L)
We have run out of stock for this item.
Tasting note:
Matured for five years at a low temperature, this golden-yellow junmai ginjo has a rich fragrance from the ageing process, which makes it so attractive that one forgets about the passing of time, which is what its name "Tokishirazu" means. The junmai ginjo is best served warm at 30-40°C to bring out the umami of the sake rice. Its acidity profile can balance out the greasiness of dishes like grilled sanma with salt or pan-fried salmon.
Food Pairing:
Grilled sanma with salt or pan-fried salmon.
Sake Rice: YMD / GHM
Polishing Ratio: 55%
Sake Meter: +5
Acidity: 1.8
Alc %: 15%
*Under the law of Hong Kong, intoxicating liquor must not be sold or supplied to a minor in the course of business.
*根據香港法律,不得在業務過程中,向未成年人售賣或供應令人醺醉的酒類。
*Photo for reference only.