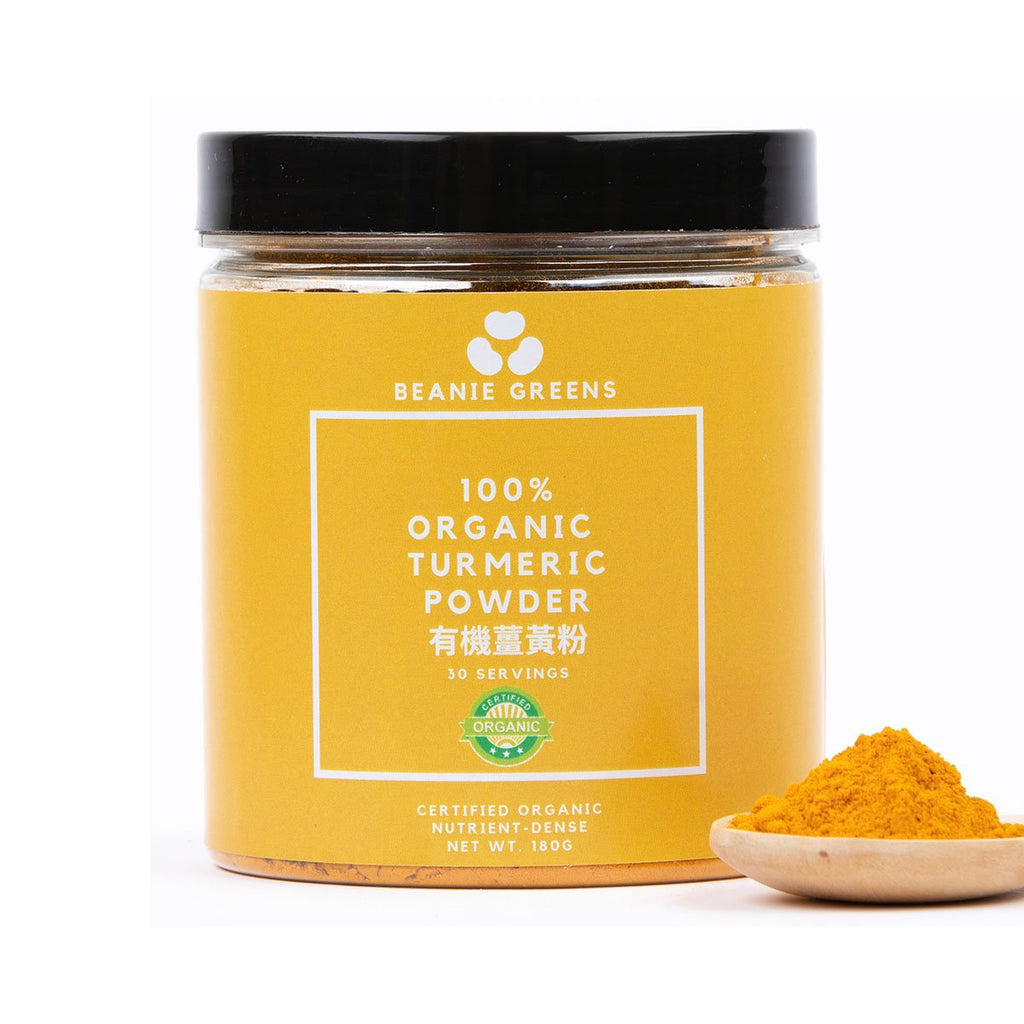 BEANIE 100% Organic Turmeric Powder (30 serves)
We have run out of stock for this item.
Indian grown and made certified organic turmeric

Natural anti-inflammation properties 

Full of vitamins, minerals, dietary fibre and antioxidants

Helps strengthen digestive system and has antibacterial properties!
Add powder to water, smoothies, juices, coffees, baked goods or any of your favourite recipes

Net weight 180g | 30 servings | Approx. 3 teaspoons per serving

Turmeric benefits*:

Turmeric and especially its most active compound curcumin have many health benefits, such as the potential to prevent disease; it's a potent anti-inflammatory and antioxidant and may also help improve symptoms of arthritis. Thanks to their ability to fight inflammation, protect your body against free radicals, and potentially delay brain degeneration and other age-related diseases, turmeric and curcumin surely is an effective all natural anti-aging supplement! 
Store in cool dry place
*Photo for reference only.