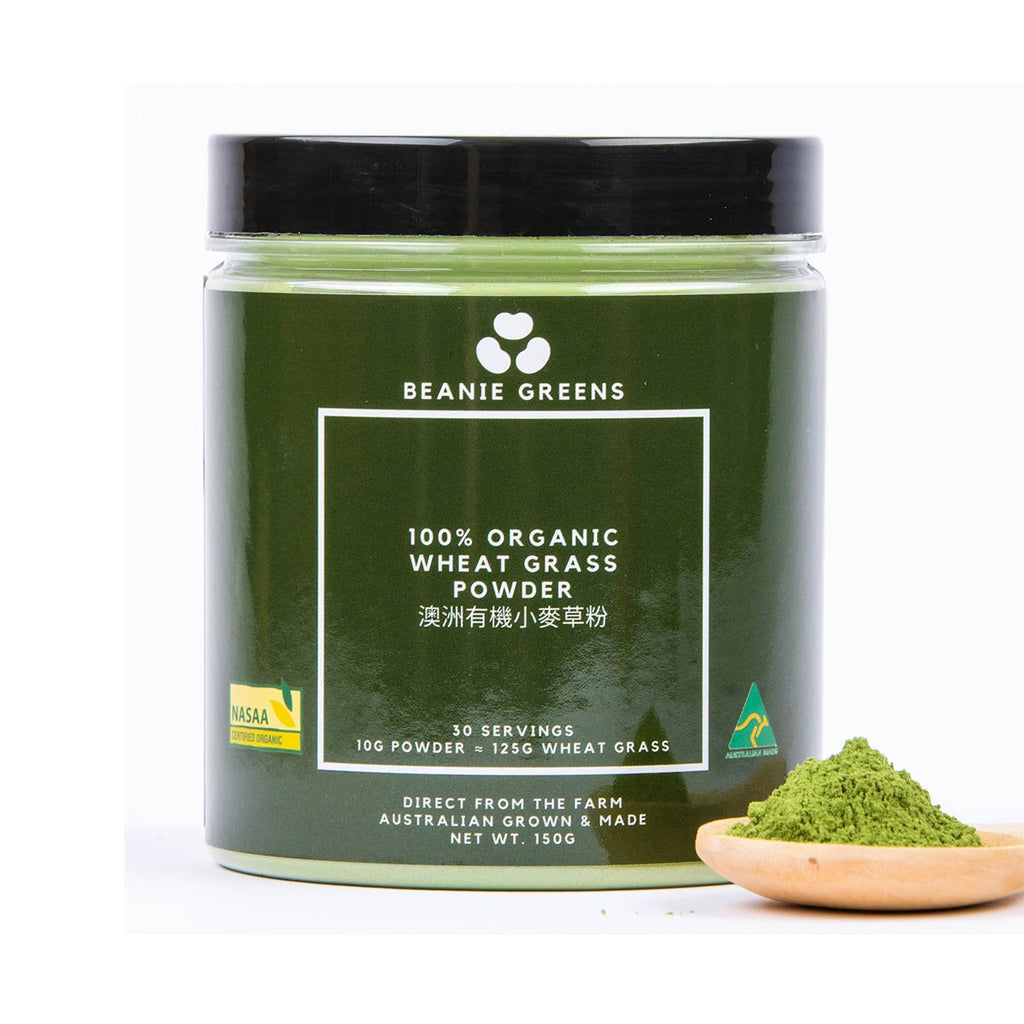 BEANIE 100% Australian Organic Wheat Grass Powder
We have run out of stock for this item.
100% Australian grown and made certified organic young wheat grass powder
Pure concentrated form of the freshest, raw Australian young wheat grass
10g powder ≈ 125g wheat grass
Full of vitamins, minerals, dietary fibre and antioxidants
Alkalizing greens powder
Vegan, GMO free, gluten free
Advanced low temperature dehydration and unique powdering process provide exceptional quality
All-natural. No preservatives, colouring or chemicals
Powdered within 24 hours from the farm
Add powder to your water, smoothies, juices, coffees, soups, baked goods or any of your favourite recipes
Ingredients: Certified organic Australian wheat grass (100%)
Net weight: 150g | 30 servings | Approx. 2 teaspoons per serving
Wheat Grass health benefits:
High in fiber, great for digestion
Boost metabolism
Contains powerful nutrients
Extremely alkalising and rich in essential vitamins and minerals 
Alleviate inflammation
Healthy immune and reproductive system
Full of antioxidants that help with overall detox of the body
Store in cool dry place
*Photo for reference only.