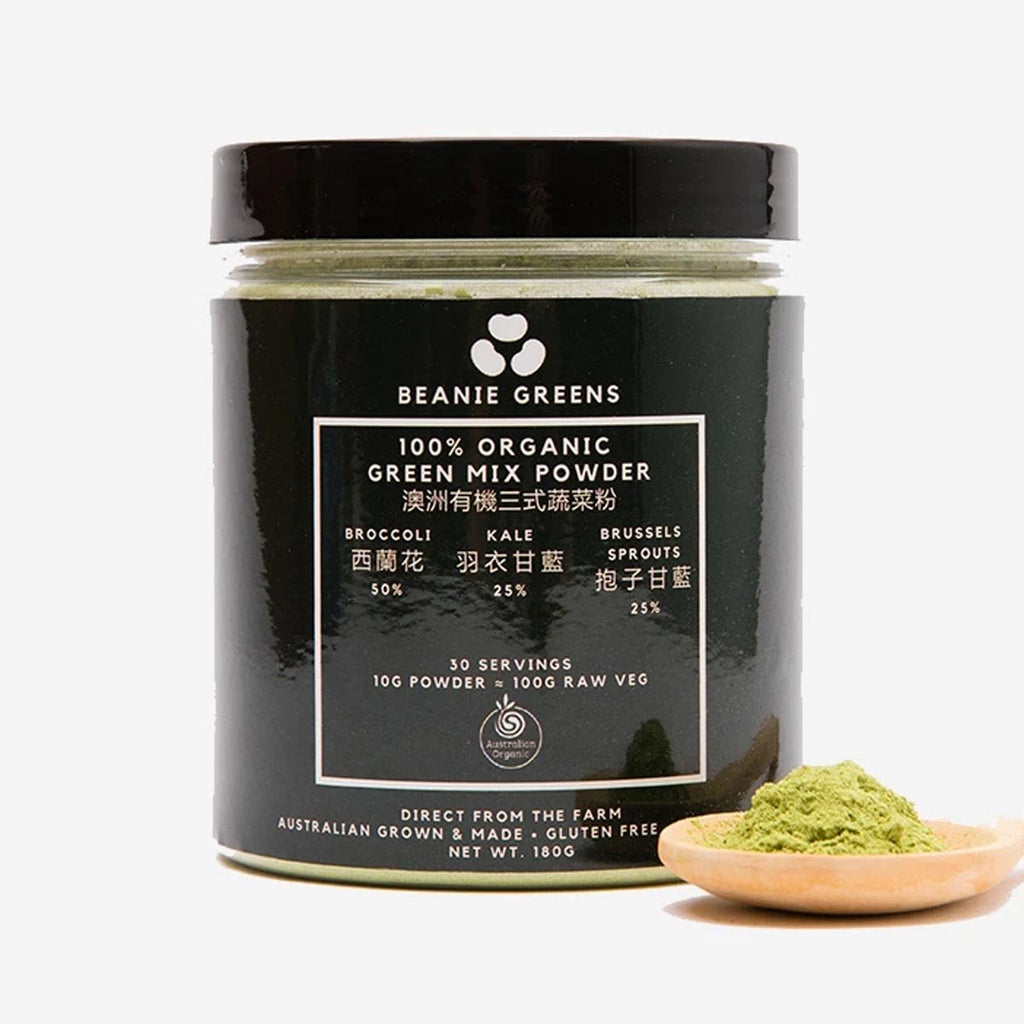 BEANIE 100% Australian Organic Green Mix Powder - Broccoli, Kale, Brussels Sprouts (180g)
Beanie is a Hong Kong health food company, aiming to support your health and wellbeing with our Superfood powders 100% made from premium fruits, vegetables and grains grown in Australia and New Zealand. 
Our daily powder packs allow you to enjoy the health benefits of fruits, vegetables and grains anytime and anywhere. Live a simple and healthier life.
High quality freeze-dry technique preserves all nutrition and taste. All natural – no preservatives, additives or artificial coloring. High in nutrients and easy to consume.
Direct from the farm
Broccoli (50%) , Kale (25%) , Brussels Sprouts (25%)
Australian grown and made
30 servings per bottle
Net weight : 180g
10g powder ≈ 100g raw kale
Store in cool dry place
*Photo for reference only.