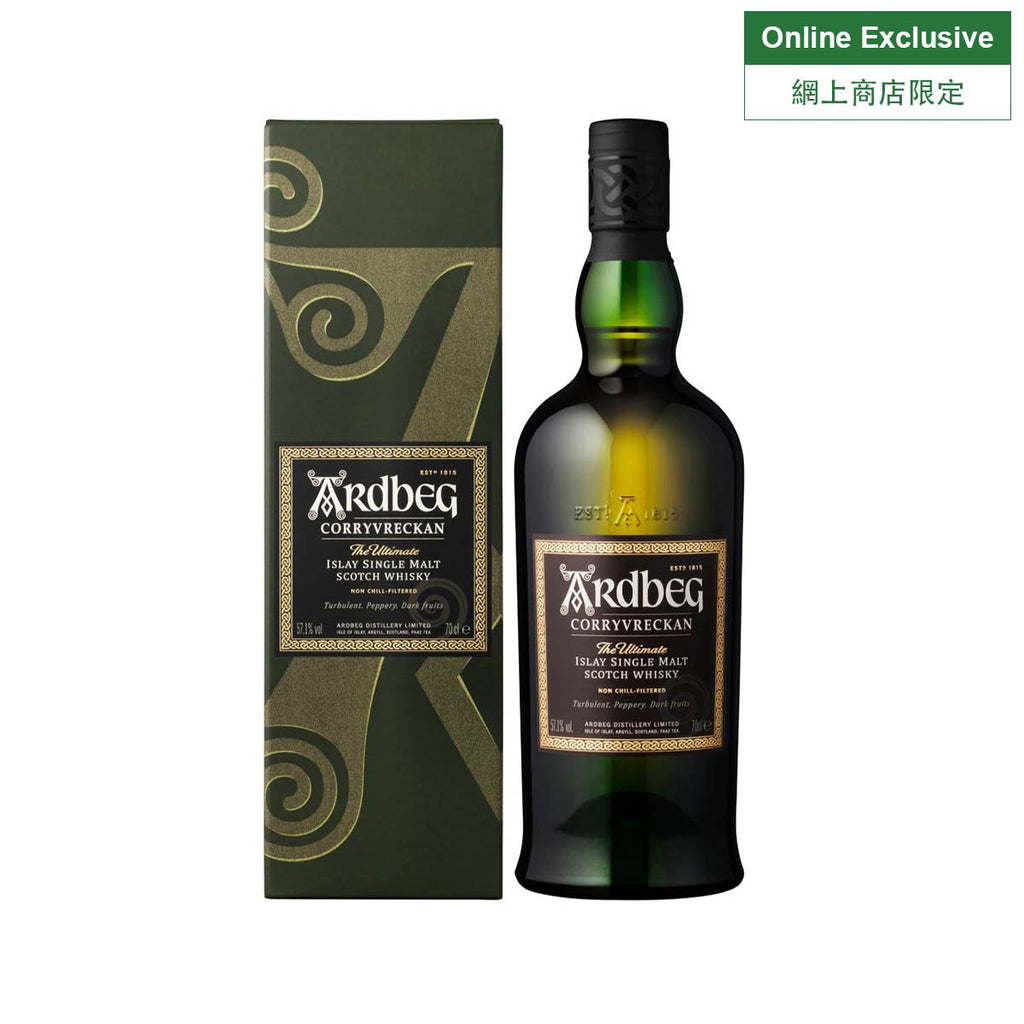 ARDBEG Corryvreckan Single Malt Whisky NV (700mL)
7-Days Delivery Lead Time
7-Days Pickup Lead Time
Takes its name from the famous, treacherous whirlpool off the coast of Islay
Swirling aromas and torrents of taste lurk beneath the surface
Black pepper, chocolate, cherry, seaweed coffee, blueberry
Takes its name from the famous, treacherous whirlpool off the coast of Islay.
Aromas of peat and smoky. It has black pepper, chocolate, cherry, seaweed coffee and blueberry flavours.
Country: UK
Region: Scotland
*Under the law of Hong Kong, intoxicating liquor must not be sold or supplied to a minor in the course of business.
*根據香港法律,不得在業務過程中,向未成年人售賣或供應令人醺醉的酒類。
*Photo for reference only.